Description
Item Details : MICROTEK 650 VA
Highlights
Type : UPS
Memory : NA
Warranty : 2 Year Manufacturer Warranty
Network : NA
Description
Microtek has come up with a new addition to its line of UPS for PC. Microtek UPS is designed in such a way that it bypasses electrical components under the best powder condition in order to provide theability to your system to operate the higher efficiency without declining the protection level. This UPS includes Automatic Voltage Regulation which can counter voltage fluctuation by playing the role of thesource of an AV signal degradation as well as component power supply stress. The warning feature included in this UPS warns the users to undertake preventive measure if there is any fault with the battery.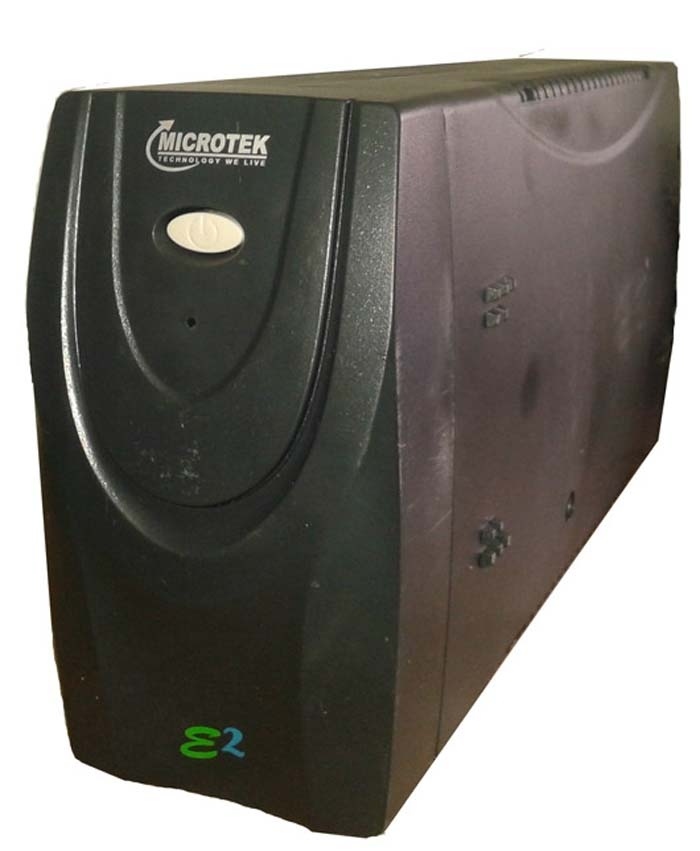 Design and Technology
Microtek UPS is designed in such a way that it can back up your data besides protecting your hardware in case of power cut, surges and spikes.The energy saving feature powers off the peripherals automatically when you shutdown your PC. So, it is an excellent device for laptop and desktop. It also includesadmirable features such as battery regulator, which can maximize the performance and life of the battery with PulseWidth Modulation.In addition, it also has self-test features, which ensure that there is a need for battery replacement well in advance.
Battery Charging & Management
This affordable UPS provides fast recovery from overloading and you need not replace the fuse as this device has aresettable breaker. You can also easily replace the battery within a short span of time without the need for high-end tools. To ensure better power management, Microtek UPS provides facility to users to access added power protection.
Safety & Durability
Microtek UPS comes with LED graphics display, which provides the key information about the UPS just at a glance. If the graphics display is green in colour, it can be understood that AVR is working or themain mode is in operation. On the other hand, if LED display is red or orange in colour, then it is meant that inverter output is from thebattery. The audible noise level of this durable UPS is more than 35 dB, so, you can hear the noise even if you are 1 meter away from UPS.